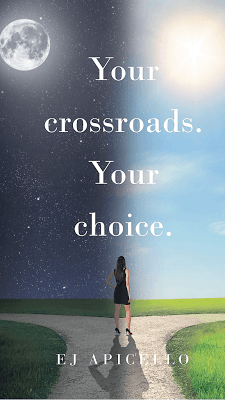 Date Published:
June 2017
Publisher: Page Publishing
Welcome to my diary, my journey, as I tripped and crawled through the darkest time in my life- when I witnessed people that I held incredibly close to me shatter my very existence with their words and actions. The things within this book spine are extremely raw and exceptionally real. You and I are going to get very close, the details in this book, although oddly general, are incredibly specific. Yes, I realize what I just said and as you read my words you will see what I mean. As you silently gasp and mentally bitch slap me, please be kind because my story is just that - my story. It is not any more or less special than yours. In fact the only difference between our stories are the choices we made at each of the crossroads in our lives. For most of my life the choices I made were not based on my happiness but on everyone else's. This book describes what I have experienced in my journey to finding my happiness and hopefully never letting it go. Sadly, it took me thirty six years to find the strength I need to detoxify my life and self-view and find someone who is worthy of my awesomeness. Thirty six years to shatter the negative foundation I had built shatter the ultimate representative I created to hide behind and begin the process of building a new foundation. Only this foundation will be built on strength, confidence and above all, happiness. So take a minute or thirty and sit with my story for a while. You never know what you might find out.
Excerpt
Put the "How To" on quick and easy torture curses back on the shelf, because I feel that you should let me continue my explanation of the journey I am on before you begin to place judgement. Believe me when I say that I very much know that M1 has some (I guess) positive qualities, but as you will learn throughout this story, we are all products of our past. I fear, that however M1 claims to want to stop the cycle of darkness from his past and filter the things his par- ents did, it seems he is unable to. It is not surprising that I gravitated toward a safe, routine, normal guy like him to continue to fulfill the expectations of my family. It was a desperate attempt on my part to keep up the useless effort I was expending to gain their acceptance and through that, I expected, my happiness.
Alas, as much as it would help the explanation of my journey, I do not have the right to tell you anyone's story but my own. I will give you a little taste of a mile in his shoes however, and leave you with another almost painfully obvious statement regarding his jour- ney: The choices made at each of his crossroads, good or bad, right or wrong, caused him to be who he is. As it just so happens, as my journey and evolution continue, I am seeing that I can no longer view him through the tinted lenses I relied on to cloud my vision when I gave him my ultimate representative (don't worry, explanation to follow). It never occurred to me that the endless insane cycle of arguments we had surrounding my behaviors were simply precursors to the earth- quake that would permanently alter the landscape of my life and our marriage.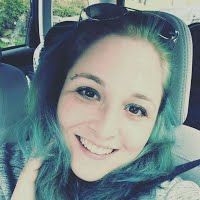 Welcome to my real, crazy, emotional, probably too honest journey. I am an everyday girl in this everyday world trying to keep my head above water and within the pages of this book you will learn about the things that have broken me down and the steps I am taking to build back up. You will see, my new friends, this story is written in a unique, general, conversational voice, which was my choice. I want you to be able to picture yourself in my shoes, relate my trials and tribulations to yours and see that you too can find your happiness. Even if you don't realize this yet, every single one of us possesses things inside of ourselves that we didn't know were there. It took my life taking a crazy right turn and dumping me at the lowest possible point before I could see the strength within myself. We are not defined by what we do, we are defined by the choices we make. I decided when I put pen to paper that I want my choices to start defining me as strong, confident, secure and above all else, happy. So, who am I? How about I tell you who I was. A self-loathing shell of myself who put everyone else's happiness before my own. Herein lies my story to find that happiness and all of the ups and downs along the way. See who I was and who I am trying to become and maybe, somewhere in there, you will find out a little about yourself too.