Date Published:
October 7th, 2018
Doe's Circus, one of the last of its kind in Australia. Travelling across the country all year round, thousands of humans visit to revel in the tradition of Dagwood dogs, dodgem cars and the weekend prime time show.
Yet for the animals locked away in the small confines of the petting zoo, the circus is a neon-lit, human-infested nightmare.
Tormented by the ringmaster and his gang of tyrannical showmen, two pigs, a rooster and a sheep devise a plan to accomplish the impossible―escape the circus.
Excerpt
The sun sets on Doe's Circus. Humidity evaporates from the night breeze as all the lights ignite throughout the fairgrounds. Walt surveys the crowd as they venture to the big tent in excitement to see the prime time show. Night-time, from the pig's countless observations, serves a higher order of enthusiasm for the humans than daytime circus operations. Whether it's the tacky neon lights or hypnotic carnival music, the humans skip around as if they've discovered a festive utopia. When the arena is buzzing with a crowded house and the ringmaster can be heard romancing the masses, Walt becomes ill with anxiety.
About the Author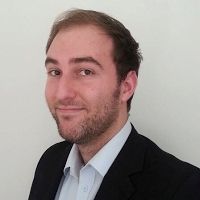 Michael Batchelor, born 1991, is an Australian author based on the Gold Coast, Queensland. He graduated from Griffith University in 2011 with a Bachelor of Communications and in 2015, published his first novel, The Red Chilli.
Michael's greatest joy is to share his stories and ideas with the world.